Providing end-of-life care and bereavement care with distinction
Serving Middlesex, Monmouth and the surrounding counties in Central Jersey
Memorial Page
Part of the healing process when we lose a friend or family member is the funeral service. That event serves as a moment to gather those who mourn and share the details of that person's life history, their character and an anecdote or two that we hope to hold on to even though we've lost the person.
Let this space be your opportunity to memorialize the pet that you have lost. Please submit a photo and share some thoughts about what your companion meant to you.
When you return to see your memorial posted here, please also read and reflect on others' memorials. Celebrating the bond pets share with their families – what they've meant to each of us – is a healthy step in the healing process. 
My Dearest Sasha,
I never knew true love until you came into my life.  You gave me the most amazing 12 years; you were my best friend.  You loved being with your whole family, you loved snuggles, foot & ear rubs from daddy and you loved being our protector.  Life is not the same without you but I know you are my guardian angel and you are protecting us from afar. 
"You are my Sasha, my only Sasha, you make me happy, when skies are grey, you'll never know Sash, how much I love you, please don't take my Sasha away…"
Love Mommy, Daddy & Sisser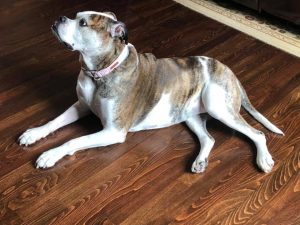 Thank you for the most wonderful 9 years and being the best boy. We will never forget you and your love of popcorn, how gentle you were with children, and how you loved to be a 90 pound lap dog.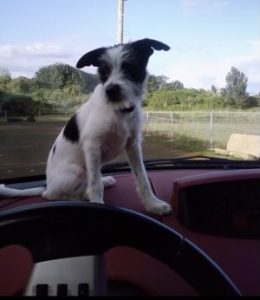 A hoi hou aku, Penne. We thank you for all the wonderful snuggles and memories you've given us for 15 years. We love and miss you so much.
Much Aloha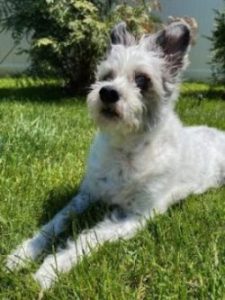 We cherish the time we had together. Bella will be forever in our hearts. Until we meet again.
Jilly 
From Puppy Mill Mom to our 
Pretty Little Lady!
You came a long way and learned how to dog. 
We loved watching you grow. 
You made us laugh and you just wanted to be where we were.
"Igowhereyougo!" LoL
I keep looking for you but you're not where you should be 🙁
Our hearts are broken 
You will be missed dearly!
You were finally able to live your best life 🙂
We're glad to have found you.
Rest in peace
2/3/23
 Eddie
07/04/2008 – 07/02/2022
The sweetest boy with the kindest eyes. He lived each day filled with happiness and joy. 
Until we meet again… we'll be missing you.
When we laid Eddie to rest it began to rain, there was one loud clap of thunder.
In moments the sky began to clear and we noticed a heart shaped cloud appear above us.
Perhaps it was Eddie sending a message that he made his journey and he was at peace.
Our Hunter … Best Dog Ever … she gave us 12 beautiful years … we miss you so much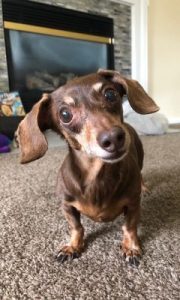 We recently made the excruciating decision to let our beloved Daisy go, after more than 15 wonderful years filled with love, cuddles and so many kisses.  She was a sweet and feisty girl who entertained us with her many adorable tricks and her dogged determination to triumph over her tiny stature.  Daisy was a treasured member of our family, and our lives were better for having loved her. Rest in peace, sweetheart…you will live on in our hearts forever. 
Mom, Dad, Kate, Alex and Marc
Our dearest Linus. Our sweetest boy. We will forever be grateful for the 13 years we had together and will keep you in our hearts and memories forever. One day we will be together again. We love you and miss you so very much.
All our love always,
Mom, Dad, Daniel, Madeline & Lucy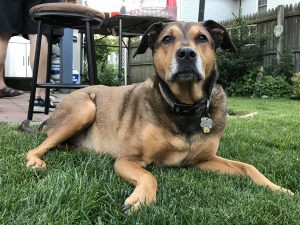 Our hearts are shattered by the loss of our Sweet Pointer Mix, Kaylee. She was our loyal companion and friend and gave us so much joy and love for 13 years. Her favorite activity was to be outside, catching tennis balls from the K-9 Kannon toy. Even in the snow, she would spend hours burying her ball and then trying to find it. We will miss our trips to the park and walking on her favorite trails. The sun just doesn't shine as brightly as it did before without her in our lives. We do know that we all have our time and this was hers. We want to thank Dr. Smith for helping us get through one of the hardest and most painful decisions of our lives and giving Kaylee the peaceful end that she deserved.  Wendy and Ira B.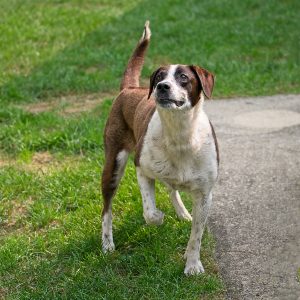 My beautiful Harley girl. You made us a family. You took a piece of my heart with you. We love you forever. Thank you, Dr Smith. You were an angel to us in a difficult time.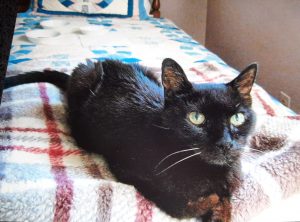 My dear BB
BB was my dear cat for only two years. She was 12 years old when I adopted her from the Human Society of Tinton Falls. Due to her senior age at that time, I assumed that her life span is limited and consequently she would probably never be adopted…. "who wants an old cat." But I wasn't about to let that happen!
BB has given me and our family so much pleasure and love in a short two years. She will dearly be missed. BB underwent euthanasia by injection by Dr Robyn Smith. This was administered at my home, after a lengthy series of chemo treatments had been unable to stem serious damage to her organs.
On February 13, at 12:30 BB passed away, as I felt her heart give a final beat while my daughter Sherry and I cradled her in our arms for the last time before we laid her to rest in a grave in our back yard.
BB will be missed albeit with one heart-warming exception which she left with us. My sweetheart BB frequently used the seat upholstery of a chair in my bedroom, as a favorite scratching post. Am I going to do a repair job on it? Not On Your Life! What a heart-warming reminder of my dear BB whenever I see "her chair." Henry B.
Thank you Dr. Smith for helping us say goodbye to our beautiful queen.
Thank you, Stella for the years of love and happiness you brought us.  Thank you, too, Dr. Smith for making her final journey peaceful and comfortable. Thank you for your support of our family during this difficult time.
Patrick, AnnMarie, Michael, Jenna and Rosie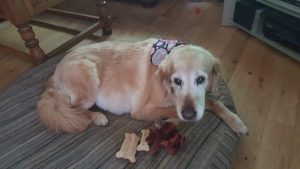 Daisy 17 years 4 months of pure love and pleasure. You will be missed dearly 
 but you will always be in our hearts 
.  We will never forget the joy and love you gave us for so many years, from the day you were born to your passing. 
Rest in peace our baby girl and enjoy your afterlife over the rainbow with all your other family members. Until we meet again. We love you Daisy.
Kiko 2003-2021:   Thank You for all of the love and joy you shared with our family each and every day.  You were our best girl and will be missed more than words can describe.   But we know that you are now happy and free at the end of the Rainbow Bridge waiting to be reunited with us.   WE LOVE YOU FOREVER !!!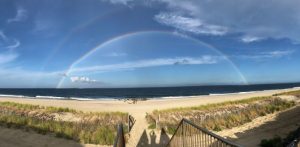 Our dog Shadow. From the very beginning, this little rescue pup from a high kill shelter was obviously the sweetest, but not so obvious was how incredibly trainable and quick to learn he would be! We taught him to bark along with the song Sweet Caroline (bark bark bark). He could say I Ruv Roo and he absolutely did, love everyone he met and was loved right back. His social media fans wept at the news of his illness and ultimately his passing. Some fans who only knew him from his photos and hadn't met him in person, cried with us.  He has been described as regal, stoic, and majestic. In so many ways, he was a friend to all who knew him.  On our daily walks through the neighborhood, he often made friends with folks along the way. He would visit, get his attention, give his affection and then when he was ready, he would gently put his mouth on the leash and pull to let me know he was ready to get moving again. He cracked us up with that and with so many goofy things he liked to do.  He was my constant companion, following me and keeping watch. He knew so many words and if I said "do you want" his ears shot up, his eyes brightened and he was immediately at the ready for his walks!  In closing, all who knew him are mourning with our family.  We see him everywhere throughout the house and our memories both sadden and sustain us.
I am an amateur photographer so there are literally thousands of pictures of him. I will only share a few favorites here.
We will miss him forever and love him even longer than forever! Our Shadow…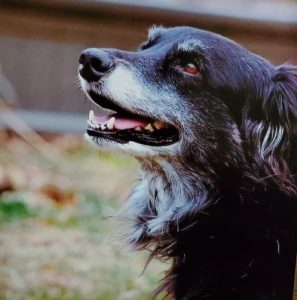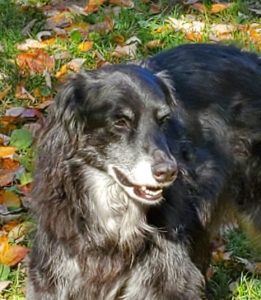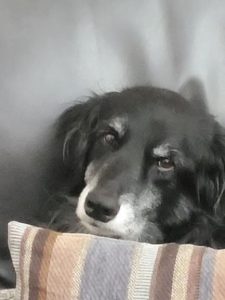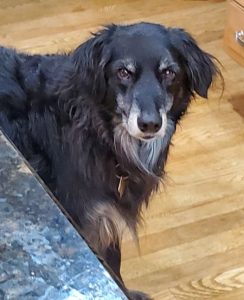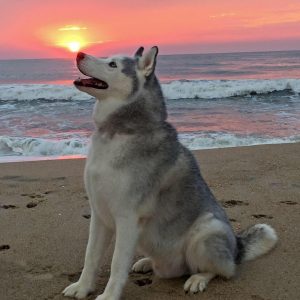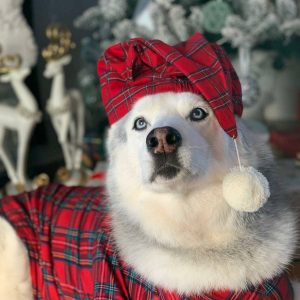 Remembering your better days and will never forget the unconditional love you gave our family! You will truly be missed until we meet again.
Saying goodbye to this little guy was almost too much for our hearts to bear. Louie was so loved and brought so much joy into our lives. The grief we feel is heartbreaking.
Rest softly Louie.
Lexie we will miss you so much. Your beautiful nature touched everyone you met.
We are eternally grateful you came into our lives and will forever be in our hearts:
Until we meet again our princess x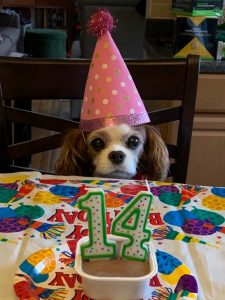 Our sweet girl battled CHF (congestive heart failure) for 9 months. She passed away peacefully at home, Thursday, July 16, 2020, surrounded by those that loved her the most. Her little body grew too old and tired of fighting this horrible disease.
She was the sweetest, most gentle little soul one could have ever met. She was our heart dog and filled our hearts with so much happiness, love and joy. We were blessed to have her 14 years and will miss her dearly and cherish all the beautiful memories. Our hearts ache just knowing that we will never see her again.
Rest easy baby girl,
R. Family
Our beloved Aiden loved his cake.
It's been a tough road for our beloved Aiden in these last four years. We gave Aiden our best care till the end. I know Aiden felt the love and kindness around him. Vince M.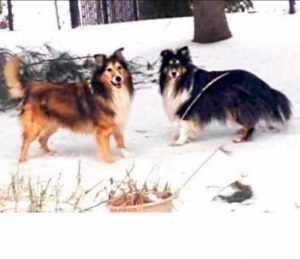 Blake left us way too soon and we miss him every day but he had a very happy life and was very loved. Debbie and Gus D.
Our 12 year old puggle, Chloe lived the best life imaginable, and she gave all the love right back to us every single day. In early March of this year she was diagnosed with aggressive mouth cancer, and we opted to make the rest of her time on earth as comfortable as possible. Unfortunately the decline happened very quickly, and we could tell she was beginning to suffer. We were at at loss since we were in the middle of a pandemic and the vet office would only allow 1 person to be with her while she gets put to sleep. That same night my youngest sister read a post on Facebook written by an acquaintance who had to put their dog to sleep but they had a veterinary come to the house. She highly recommended Dr. Smith and we gave her a call the very next day (which was a Saturday morning) I talked to Dr. Smith about the quality of Chloe's life and how we knew her time was approaching, just didn't know exactly when. Her calming voice and demeanor immediately put be at ease and I knew by talking to her that we were approaching the end of our little girl's life. Dr. Smith was available to come to my mom's house on a Sunday evening and preform the euthanasia at home. On Sunday, 5/3/2020 my entire family knew Chloe was done fighting. She rallied the day before and gave us amazing memories to cherish, including her last walk around the block. That Sunday afternoon was full of tears as we showered Chloe with love and affection knowing we were making the best decision for her. We couldn't bear to see her suffer any longer. Dr. Smith arrived to our house and we all surrounded Chloe in the backyard (masks and all) and we read a eulogy we all wrote as she peacefully drifted to sleep. We were not rushed and Dr. Smith explained the entire process to us and made sure we understood what was happening and when. Chloe peacefully left this earth along with a void in our hearts. But thanks to Dr. Smith she was able to feel, hear, and touch all of her people who she knew loved her to pieces. We cannot thank Dr. Smith enough for the gift she gave us. Melissa B.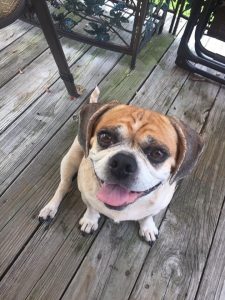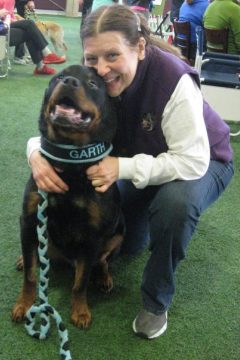 Garth and his mom after his agility competition victories!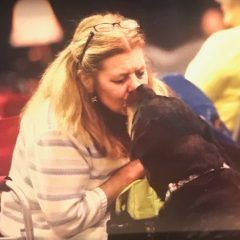 Ch. Ciderhaus' Awesome Garth
UD, RA, OA, AXJ, XF
6/7/2010-4/23/2020
My only boy. My only breed champion. My first UD. My puppy whisperer in my grooming shop. The BEST big brother to my Charm. My MAN! My friend. His passing has shattered my heart. Diagnosed with Hemangiosarcoma on March 23rd as a pandemic encircled our world. I was forced to close my shop & given the gift of being able to spend his last weeks with him. By the grace of God, one of my clients told me about Journeys to Peace & Dr Robyn Smith. Her kindness & promptness allowed me to keep my promise to Garth, that I would NEVER let him suffer. As I watched his subtle decline, I got in touch with Dr Smith. When I realized what he had been trying to tell me all day, that he was ready, I contacted her again & said can you come? She was here in less than an hour. He had his dignity & my arms around him as he crossed over. I will be forever grateful for the gift Dr Smith allowed me to give my beloved boy even in the middle of a pandemic. Jean H.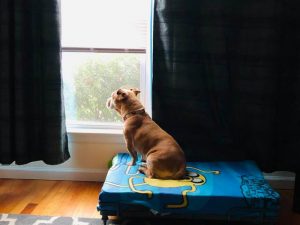 Thank you again for helping Erica and myself during one of the most trying times of our young lives. Lilly has been our baby girl since the day we rescued her 7 years ago.. You helped provide her a comfortable send off in her own home, in her own bed looking out her favorite window as we said goodbye together. For this, I cannot thank you enough. It helped ease both of us knowing she wasn't nervous, scared or stressed since she was at home with her family until the very end. Brendan C.